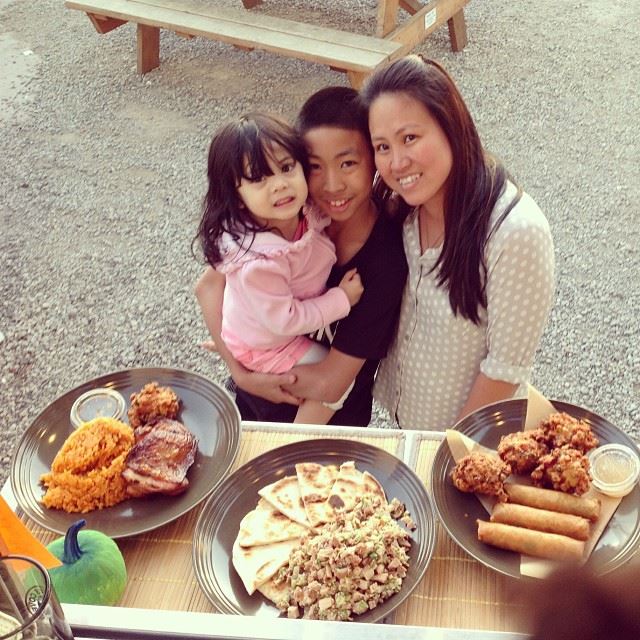 To all our wonderful customers, friends, and family…
On Friday, May 25th, 2018, PDX671 celebrated our 8th year of business and it could not have happened without all of your continued support. Because of the cart, we've met so many wonderful people throughout the years. For that, we are forever grateful. From adventurous people who jumped mouth-first into Chamorro cuisine and quickly turned into regulars... to Chamorros from the Mariana islands letting us know our food tasted "the way my grandma used to make it." And even our Manåmko' (our Chamorro elders), letting us know we've done a great job. Your words have given us incredible drive to continue to bring the conversation of Chamorro food to everyone in the Portland community. And so, it's with great honor that we focus on what we believe will be most beneficial to the direction of PDX671, and most of all - our family.
Saturday, May 26th was our last day open at the food cart. But while we transition from the cart, we are NOT going out of business! Rather, we are just getting started on the next chapter! We will continue to host popups, participate in local events, and are also available to cook for small private parties. And while we're doing all this, we'll also be focusing on structuring our business, solidifying our numbers, and bringing our latest concept to fruition.
The Chamorro people have come such a long way in offering Portland the true experience of the Mariana islands. Since my family and I opened PDX671 in 2010, we have enjoyed the excitement of helping keep our cuisine alive. We are a proud people with so much to share with the world, and we're grateful for all of you letting us into your lives. And so the story continues with the new owners of our food cart, Mike and Joy San Nicolas, bringing you "Chochu Local". Chamorro cuisine is still being celebrated at Rose City Food Park!
My family sincerely, from our hearts and souls, thank you for all that you've done for us.
Dangkolo na Si' Yu'os Ma'ase!
– Ed, Marie, Stella, Jude & Roxy Sablan